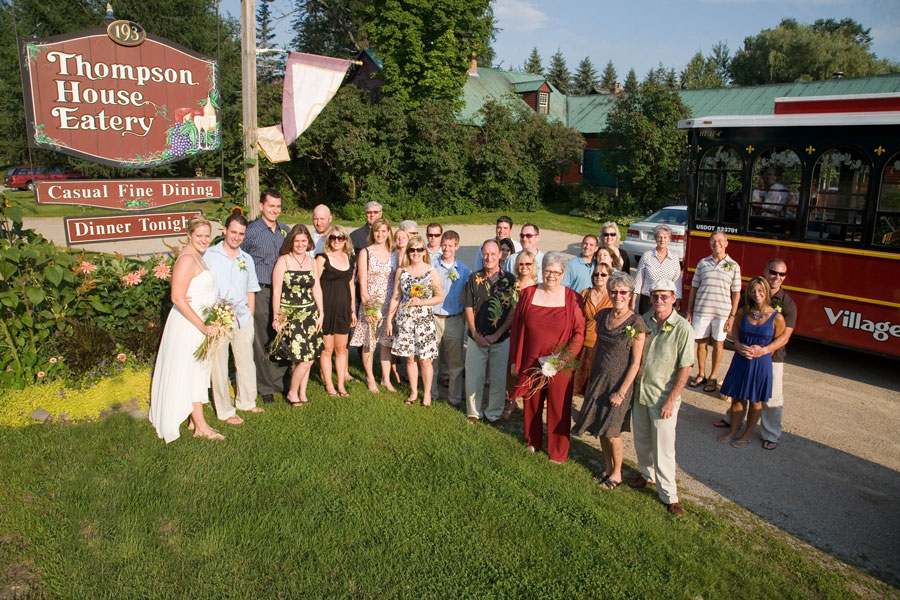 As a true native to the Mount Washington Valley I have either worked in, dined at, or sampled about every restaurant from Jackson to Conway. You don't have to take my advice, but I'm a huge advocate of "buying local" and "dining local."  The Valley Originals is an awesome website with loads of details on the local restaurants that participate.
Our goal is to give you a very special and unique experience and the finest food found anywhere. So treat yourself… come join us. – The Valley Originals
Of course I do have a few personal favorites depending on how casual or formal you are going for your wedding night out.
Casual:
The Moat Mountain Smokehouse & Brewing Company – You have to make time to go here while in town. The best local brews, and a really awesome and diverse menu; Vegan, Vegetarian, Smoked, whatever the flavor, there is something for you.
Shalimar Of India – When we go out for special occasions we honestly go here. Birthdays, Anniversaries, we will make up excuses to go out to The Shalimar. This is the best Indian food in New England we have found, and friends would agree. A great stop for lunch or dinner, you will love the flavors and service.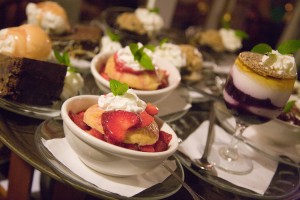 Delaney's Hole In The Wall – If you are looking to catch a game while in town for a few days, this is the spot to do it. A tried and true menu plus the only place in town that serves Sushi Daily!
The Shannon Door Pub – Hands down the best personal pizza in town. Just a fun place to kick back, listen to live music and mingle with the local (local) folk!
The Red Fox Bar & Grille – Great for kids, and located right in Jackson. A lot of people make this their first stop to grab a bite when they arrive in Jackson.  A great Sunday All You Can Eat Breakfast Buffet too!
A bit more formal, but still not suit and tie:
Chefs Bistro – Located on Main Street in the heart of North Conway village, serving up fresh, local and delicious food in a warm and friendly atmosphere. A great place to get dinner before catching a play at M&D Playhouse!
Table + Tonic – The menu changes frequently, in rhythm with the changing harvests, and you will find quality ingredients accompanying that harvest on your plate.  Organic, local, and always all natural. Located next to the Moat Mountain Smokehouse and across from The Stonehurst Manor.
The White Mountain Cider Co – This is a true experience. We love it! Definitely look at their menu or if you can't make it in to dine check out the Country Store and Deli featuring Boars Head deli meats, to-go meals, or grab coffee at the bakery!
The Darby Field Inn – Located only 6 miles from the quaint village of North Conway, at the gateway to the White Mountain National Forest, The Darby Field Inn is nestled on a hill at the end of an unwinding road. Romantic mountain views from the dining room, or cozy up in Littlefield's Tavern. No matter which you choose, You will find dining at the Darby Field Inn is more than a meal, it's an experience… plus you don't have to leave, you can stay there too. Perfect one stop for elopements and small weddings.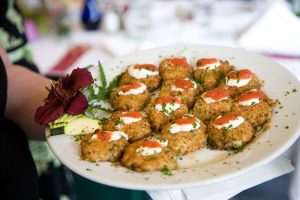 The Inn at Thorn Hill – Rated one of the top ten country inns in America, and one of only five dining rooms in the state of New Hampshire to receive the four-diamond award from AAA since 1997. Downstairs, we have the Cooperage, which is a private, stone walled dining and tasting room that seats up to 20 off the wine cellar for private dining and special events, or just a relaxing, intimate and uninterrupted dinner for two.
The Stonehurst  Manor –  It's elegant yet casual, combines delicious tradition with inventive taste discoveries, and presents it in a relaxing atmosphere of timeless ease enhanced by superb service and style.
The 1785 Inn – The 1785 Inn has been honored with many awards over the years and they take pride continuing this fine tradition of serving gourmet foods in a relaxing atmosphere. Small weddings or elopements, the view is outstanding! Located adjacent to the Scenic Vista in North Conway.
The Wentworth – I'll admit, one of the best steaks I've ever had, was cut into at The Wentworth. The appropriate dress attire is suggested as elegant casual, jackets are not required for evening dining. However, denim jeans, t-shirts, etc., are not considered appropriate.
Libby's Bistro & Saalt Pub – One of the most talked about dining experiences in the greater Mount Washington Valley area. A true foodies paradise!"Liz Jackson brings a very special talent to this beautiful corner of New Hampshire…4 stars…worth a trip." The Boston Globe
The Oxford House Inn – Just over the border and well worth the 15 minute drive from North Conway Village, The Oxford House is a true gem and also a great one stop location for an elopement. "The Oxford House Inn, a Western Maine Bed and Breakfast and Country Inn, offers visitors to the Mt. Washington Valley and Maine's Western Lakes Region four beautifully appointed guest rooms, a fifty seat gourmet restaurant, and JONATHAN'S, a granite-walled pub." – The Oxford House Inn website.