Romantic Log Cabin in Jackson, NH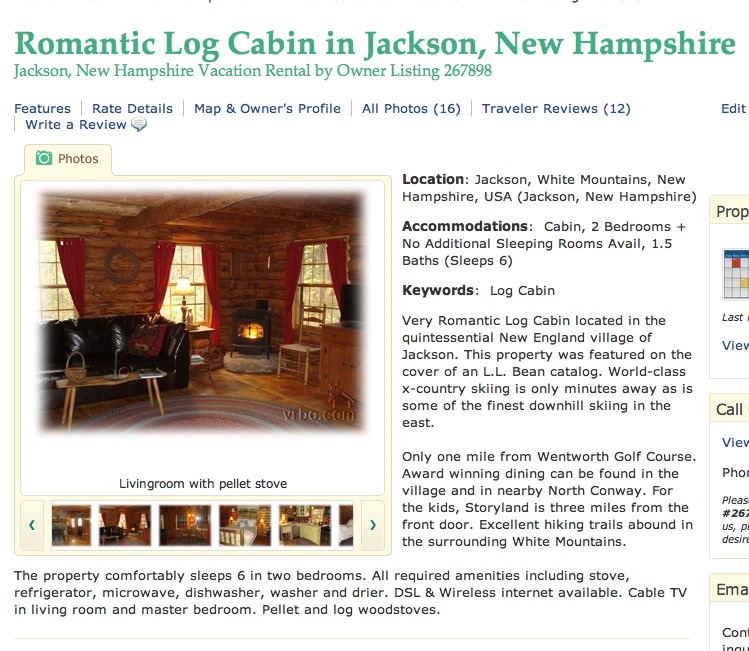 This romantic log cabin rental is perfect for your elopement! Minutes from Jackson Village, you can enjoy near by shops and dining at Jackons finest establishments. Grab a casual meal when you roll into town at the Red Fox Bar and Grille, Shannon Door Pub, J-Town Deli, or Back Country Cafe. Dining out? Try the Thompson House Eatery, Wentworth Inn, Wildcat Tavern, Inn at Thorn Hill, or Shovel Handle Pub. Click on each link to view the restaurants menus. Spend your day exploring Jackson Falls, hiking, shopping, or just relaxing on the front porch.
Click here, or on the image to see more photos of this quintessential cabin in the heart of the White Mountains.