Inn at Ellis River Jackson, NH Fall Elopement
Just a quick thank you to these two fantastic couples who ironically were both staying at the Inn at Ellis River this week for their respective weddings. The Inn at Ellis River is located in Jackson, NH and offers perfectly priced romance packages for those wanting to escape and tie the knot. Visit their site for more information and stay tuned for more photos and stories!
Anne and Phil 10/24/11 – They loved when this classic car just happened to roll through the bridge as we were taking photos!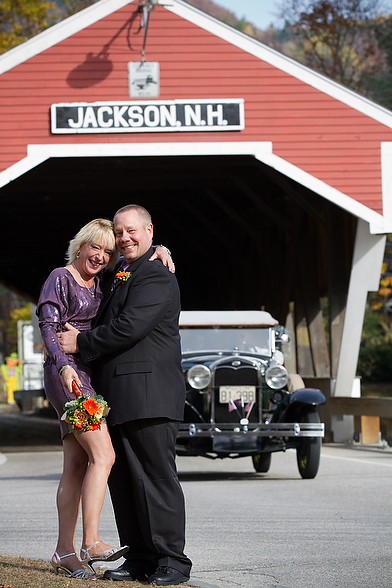 Quenby and Jason 10/26/11 – Oh my, so many favorites to choose from, and her dress was her something "borrowed" a 1979 wedding gown from a friend!